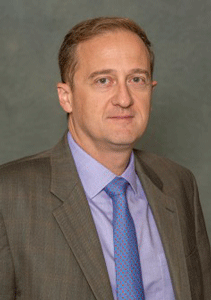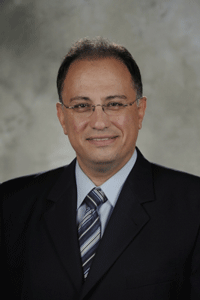 Welcome to the 2019 IEEE International Symposium on Antennas and Propagation and USNC-URSI Radio Science Meeting!
This year's combined symposium and meeting event are being held in Atlanta, Georgia at the Hilton Atlanta Hotel located in the heart of the city and within walking distance to several local attractions, restaurants and venues. The Hilton is easily accessible via MARTA from Hartsfield-Jackson International Airport and a covered pedestrian sky-bridge connects the hotel to the MARTA station and the Peachtree Center Mall. Nearby attractions include the Center for Civil and Human Rights, the Centennial Olympic Park, the Georgia Aquarium, the World of Coca-Cola, the College Football Hall of Fame, the Martin Luther King Jr. National Historic Site and the CNN Center. A short cab ride from the hotel are the vibrant neighborhoods of Midtown, Virginia Highlands and Buckhead, with fine dining, shopping, museums and cultural events taking place every summer.
Atlanta is a city rich in history and robust with heritage. From its role in the American Civil War and Sherman's destructive march through Atlanta streets, Georgia's capital has been a place wrought with history-making events. Later, as Martin Luther King, Jr. made Atlanta the home of the Civil Rights Movement, this hub of the Southeast once again took center stage in events that would alter the course of history.
Today Atlanta is a thriving metropolis with Southern charm and world-class sophistication. Atlanta is also home to many professional sports teams including the Atlanta Braves baseball team, the Atlanta Falcons football team, the Atlanta Hawks basketball team and the Atlanta United soccer team. Both the Braves and Atlanta United have home games during the July symposium. Technical tours for Mercedes Benz Stadium are being scheduled, too!
This year's technical program includes a wide range of technical sessions, workshops, and short courses, as well as numerous exhibits. It also has a number of activities dedicated specifically to students and young professionals.
This event is the premier international forum for the exchange of ideas on state-of-the-art research in antennas and propagation and radio science. Through a range of technical and social activities, it provides the opportunity to interact with the world's leading experts in antennas and propagation and radio science from academia, industry, and government.
We welcome you to join us for an exciting program in Atlanta in July 2019!
General Co-Chairs
John Papapolymerou
Michigan State University

Manos Tentzeris
Georgia Institute of Technology